in their own words...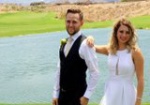 Sydney & Bobby White
What an amazing company! I couldn't have asked for better photographers to capture my special day. I don't know how to thank you guys. I would recommend them for any and every event!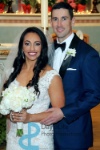 Andrea & Patrick Collins
Thank you for capturing the best moments of my and Patrick's wedding. You both were absolutely amazing and I can't thank you enough for being the best photographers a bride could ask for.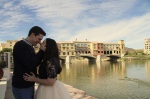 Janelle & Edward Davis
DayjaLite Photo were amazing! My fiancé and I were beyond thrilled with the amount of effort Jeff and his wife provided us before, during and after our photo shoot. Awesome team to work with!!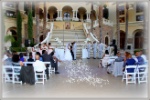 Adriane & Sebastian Weaver
DayjaLite Photo Productions was awesome. They were very professional, easy to convey my ideas to, and simply ensured that I was happy on my special day.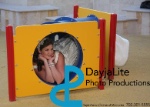 Laura Covington, Bridal Spectacular
We had so much fun. They had me running across Tivoli Village playing air guitar with a tennis racket, crawling through tunnels inthe children's play place, and showing my fighting spirit as a boxing gloved bride. Next thing you know, they had me eating chocolate cake on camera, then back to classy, sultry poses. These two we're all over the place, it was different, unique and a whole lot of fun.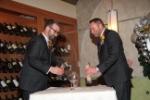 Jim & Charles Davis-Luster
My husband and I just got married and we felt like we had won the lottery with Jeff and his team!!!! They are absolutely amazing to work with, they made us feel like a million bucks! The way they stepped up to help move things along from announcing us at the reception to prompting my best lady to give her speech we could not have asked for anything better because they are the BEST! Jeff knows his craft and it shows and we can't even thank them enough for all they did for us!!!!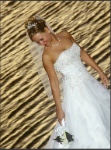 Tiffany & Cory, The Revere Country Club
We would like to thank you for all of our beautiful pictures. you went above and beyond our expectations. We will definately be recommending you to anyone needing a photographer.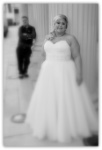 Sherry & Shawn Villamaire
Jeff...your father brought tears to my eyes today with one of his photos. Looking through all the wonderful pictures you both took, he took one of my grandparents right before the ceremony and they look so happy and he even got them to kiss. This is one of the most touching photos I have and I am so thankful that he was able to capture that moment and I didn't even know it. I cannot express how thankful I am that both you and him were able to be our photographer. They are all more than just pictures you really captured the most important memories of our lives and I cannot say thank you enough! xoxo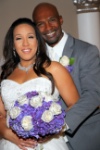 Cassandra & Jovie Edwards
DayjaLite Photo Productions gave me exactly what I asked for... perfect memories of one of the most important days in my & my now husband's life. Our engagement & wedding pictures came out so perfect & beautiful. Jeff and Annette are an amazing pair. Working with them was so easy.. they are so much fun and I love how creative they are. Their professionalism gave me the leisure of having one less thing to worry about... their work completely exceeded my expectations. I will never be able to thank DayjaLite Productions enough for capturing our day so beautifully.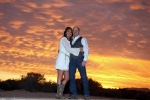 Vickie & Scot Brown
Jeff & his team were the most amazing people. Full of fun ideas. We felt comfortable with them right from the beginning which makes the experience amazing. We don't normally like pictures of ourself but they did an amazing job. Definitely recommend them. Jeff you rock. Thank you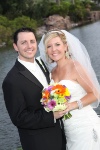 Liz & John Whitehead
Thank you so much for taking the most AMAZING pictures of our wedding. you really captured every moment and made it so fun! We could not have asked for better photographers...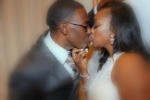 Jessica & James Booker
The team was amazing from the time that I called Jeff before the wedding, up until the time I received the photos. My images were phenomenal! Thank you so much Jeff for allowing me to relive my big day over again whenever I view your timeless images! My husband and I will return to Vegas soon and I look forward to working with you again! THANK YOU THANK YOU THANK YOU!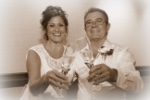 Teresa & LaWane Stephenson
Jeff was so awesome, my husband hates having his picture taken, Jeff made us both so comfortable and we had a great time. All of our guests raved about our awesome photographer. He was so much fun and his work is amazing. When we received our pictures we were in awe of the moments he captured. I highly recommend using this company to capture your wedding photos. They are professional, and whimsical all at the same time. Love love love them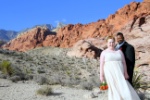 Debra & JoeRay Wood
Jeff and his team made us feel like family. Can't even begin to describe how wonderful they were. Just made it so easy, fun, just genuine good people. They made our day that much more memorable and made us feel like stars of the day. Just got our pictures and WOW!! So beyond words on how wonderful they all turned out. Would definitely recommend any time or place. Even in the event of Joerays wardrobe malfunction, Jeff was on it and saved the day.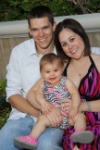 Sandra & Cory Adams
Jeff really did an amazing job for our wedding. It all came out perfect, just the way I imagined. They were everywhere and caught everything. the price was great too.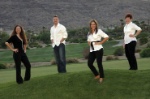 Nick Nolf, ReMax Central
Working with Jeff Lite for my personal and business needs is a no-brainer. Jeff is my only go to guy for all our photo shoots and events.