Your DayjaLite Photo Productions Team...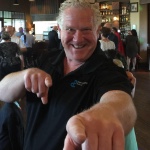 Jeff Lite, Owner & Lead Photographer
Hello there, I'm Jeff. As a proud resident of Bullhead City, AZ., I am just the right balance of professionalism, personality and... sense of humor to take your photography to the next level. I have professionally photographed 100's of weddings and events over the past 20 years and I truly love every minute of it. The look on a bride's face, the countless thank you letters penned and awards won, just confirms that my passion and relentless attention to every detail is what really drives me to provide you with a level of service that will simply amaze. Call or text me at 702.301.5555 or email me - jeff@dayjalitephoto.com
Shalonda C. Associate Photographer
Along with Shalonda's endearing eyes and adorable smile, she brings bright sparkles to your wedding or event. She is an amazing part of our team.
Jessica T. Associate Photographer
Jessica delivers with her bright personality, eye for style and years of industry experience. Jessica is a terrific asset to our team.
Joe B. Associate Photographer
Joe brings to our Las Vegas team a eye for style and an expertise in lifestyle and event photography.
Julia R. Associate Photographer
Julia has many years of experience in the wedding and event industry in the entire Mohave County area. We are proud to have her on our team.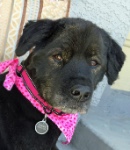 Cammi the Dog
Hi, I'm Cammi. I help out as much as I can, I like to distract my daddy while he's making your pictures look paw-rrific! I'm a Therapy Dog too, click my link to send a message to my owner. Can I have a trweat, paleeease...?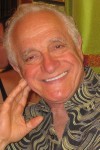 Dave Lite, retired
Dave, the man that started it all, has since retired from the photography business. He received his photography certification from the US Marines and used that talent in his media career photographing and writing an outdoor column published throughout California. Dave's photography & graphic arts skills enabled him to broaden his talent, opening Dave Lite Photography in 1999. In 2002, Dave relocated the, now prominent business to Las Vegas to join forces with his son, Jeff. The rest is history... Dave Lite Photography has become a Las Vegas photography icon... and recently re-branded to DayjaLite Photo Productions.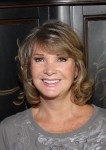 Mo-Dave's Wife, retired
Mo has retired form the photography business. From the mountains of West Virginia to the blue Pacific Ocean of California... I studied, married Dave and worked in the financial industry as a career Financial Consultant. I transferred to Las Vegas and after a few years, felt the time was right to start a new career. When presented the opportunity to do something more important than giving financial advice, I couldn't say no... I now create cherished photos and albums for loving people, who will enjoy for a lifetime.