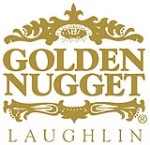 Sunset in Laughlin at The Golden Nugget
The Golden Nugget Laughlin, brings you a terrific setting for your desert wedding and reception.

Get Married on the River
Richard and the entire Riverside Resort offers sensational weddings and events within the casino's banquets rooms and on the USS Riverside, a yacht that tours the river during your event.
Avi Resort and Casino
Beachside ceremonies and a great pool environment. Debby and her entire team are second to none.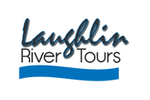 River Cruise Weddings and Events
Get married or host your event on the Celebration boat cruise.
Elegant river wedding and event cruise
The U.S.S. Riverside river cruise is a great choice for your wedding or event.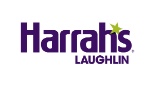 Beach front at Harrah's
Jennifer, Brittany and the entire team at Harrah's Laughlin, offers a guest room and resort experience that is second to none.
Beauty in the Las Vegas Desert
This sensational wedding venue is powered by the impeccable Tina Weghorst and her entire banquet team. Tina will create the wedding you've always wished for and do it within your budget. Reach out to Tina today to book your wedding or event.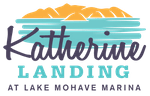 Lake Mohave Weddings and Photo Tours
Let's go have some fun out on Lake Mohave. Katherine Landing is the premier marina serving the tri-state area.
Sensational Lake Havasu Views
The Refuge Golf and Country Club in Lake Havasu City, AZ invites you to reserve this breathtaking setting for a memorable celebration. We offer more venue choices for your special event than any other resort in Lake Havasu City. In addition to excellent food and the most beautiful location and architectural design in the tri-state area, our award-winning staff will ensure every detail of your special day exceeds your expectations.
Local Wedding & Event DJ and MC
DJ David and his team are always on point for you and your reception or event celebration.
Officiant-Professional and Local to Laughlin/Bullhead
Richard is a premier officiant in the entire Tri-State area....
Local Laughlin/Bullhead Officiant
Pastor Mike Willis is a popular officiant on the river...
Hair by Kelly Spak
Kelly's personality and her unique twist will add a different dimension to your hair styling experience.
Ceremony Officiant Services
DJ & MC Extraordinaire
DJ Loke is the go-to wedding and event DJ/MC of the Tri-State area. She will rock your party and keep the vibe alive.
Sensational View on the River
The Edgewater Resort in Laughlin, NV offer quaint river side weddings and events.
Great river weddings
The New Pioneer offers spectacular views of the Colorado River and beach side ceremonies.
A jewel in the desert
The entire Stations' staff does an impeccable job creating a event experience second to non.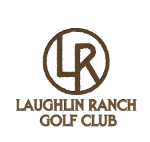 Laughlin Ranch Golf Club
Great views of our Arizona sunsets.
Culver's of Bullhead City, AZ
We are a proud photography partner of Culver's Restaurant in Bullhead City, AZ

Bullhead City AZ Chamber of Commerce
Community Development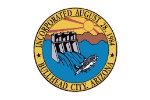 City of Bullhead City, AZ
Recreation Division hosts adult & youth sports and events for all over the country.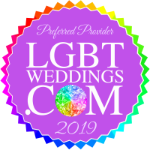 Preferred Provider to the LGBTQ Community
The premier LGBTQ wedding resource.
Murder Mysteries and Pub Events
Premier mystery event and pub events.
Honor Flight of So. Nevada
Honor Flight Southern Nevada is a non-profit organization with the mission of escorting WWII and Korean War Veterans to the memorials in Washington D.C. which are dedicated to the sacrifices they made for our freedom. We work with veterans in Las Vegas, Henderson, Boulder City, Tonopah, Ely, Mesquite, Laughlin, Pahrump and everywhere in between. Priority is given to World War II veterans and veterans with a terminal illness.
THE Bridal Show with a PULSE...
The International Wedding Festival is coming to Las Vegas!!! March 4, 2018 at The Enclave. The International Wedding Festival is California's North Central Valley's wedding expo of choice for more than a decade. The event is a high energy affair that is all about wedding planning! With rows and rows of our most elite professionals, couples know they can plan their entire wedding in just one day. internationalweddingfestival.com #iwflasvegas There are always a few cool surprises, including a $20,000 wedding package that will be given away to a lucky couple.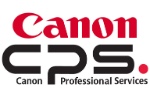 Canon Professional
Canon cameras, lens and flashes is all we use... Canon equipment is the premier wedding photography gear for the professional.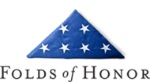 Educational Scholarships for Military Families
Since 2007, the Folds of Honor has carried forth this singular, noble mission. To provide educational scholarships to spouses and children of America's fallen and disabled service-members. Our motto says it best. Honor Their Sacrifice. Educate Their Legacy
Veteran's Village Las Vegas
Serving Those Who Have Served With Respect & Dignity. Veteran's Village is dedicated to the creation of an environment that is home to United States Veterans. This is a unique and innovative approach to holistic and comprehensive housing with 24/7/365 crisis intervention center intensive support services.
PathLight
We are proud to be a sponsor of this charitable organization that is helping to eliminate poverty and educate children.
USA Cares
Veteran and Military family assistance.
Community Advocate
Dina Proto calls on her more than 20 years of healthcare experience in the emergency room, critical care and hospice settings, along with her advocacy within the Lesbian, Gay, Bisexual, and Transgender community to increase visibility and awareness about the long term health complications that can arise from the invalidation of a child's identity of self and their role in society. Dina effectively takes a challenging and heated subject and breaks it down to the tangible impact on the root of identity roles by cultivating a nurturing and safe way to open communication.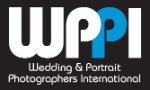 WPPI
Wedding Professionals Organization
An alternate wedding show.